Association Information
Registered ID: 1167746743889
Chief Executive: Prof. Hassan Soleimani
Recently News
·
Newsletter subscription
Enter your email address to have site news and announcements delivered directly to your inbox.
Top of Form
Bottom of Form
Founded in 2018, the Eurasian Applied Linguistics Society (EALS) is a professional society of researchers, practitioners, and scholars around the world who are interested in professional affairs in all fields of the multi-disciplinary field of applied linguistics. EALS members share their experiences in the field to specify major problems and issues in applied linguistics and strive to find academic solutions to the problems. All issues related to language and will be of concern to EALS members: language acquisition and learning, language assessment and evaluation, pragmatics and discourse analysis, bilingualism, computer-assisted language learning, literacy, rhetoric and stylistics, ESP and EAP, psycholinguistics, curriculum development, language policy and planning, sociolinguistics, research methodology, issues in linguistics, teacher education, and so forth.
Organizationally, EALS is the affiliate of the
ISCDBU
(International Society of Communication and Development between Universities).
Ministry of Science and Higher Education of the Russian Federation
Federal State Budgetary Educational Institution of Higher Education
Bauman Moscow State Technical University
(National Research University)
CALL FOR PAPERS
You are invited to take part in
4th International Research to Practice Conference on
Issues of Linguistics and Linguodidactics in Technological Universities
16 December 2020
Please register from October 20 to November 20, 2020 at
http://linguistics.bmstu.press
Participation is free.
Hosted by the
Department of Linguistics
, Bauman Moscow State Technical University (BMSTU)
Partner organizers:
Eurasian Applied Linguistics Society (EALS)
Association of Sino-Russian Technical Universities (ASRTU)
Media partner:
Representative Office of Cambridge University Press in Russia
Conference format:
Online
Official languages:
Russian and English
Conference
tentative scope
Linguistics
Linguodidactics

Translation studies
Functional, semantic and pragmatic features of lexical units
Text and discourse: problems of functioning, analysis, and interpretation
Terminology studies and professional communication
Problems of interpersonal and intercultural communication
Modern methods and technologies of Corpus Linguistics

Teaching foreign languages for professional purposes
Teaching foreign languages for academic purposes
Digital technologies in teaching foreign languages in distance and blended learning environments
Students' motivation for learning languages and FLT strategies to enhance it
Modern approaches to assessing foreign language proficiency
Teaching foreign languages to deaf and hard of hearing students
Forms of participation
Virtual synchronous or asynchronous talk with a presentation (10 minutes)
Papers submission
Papers should be submitted online in either Russian or English before
20 November 2020.
All contributions will be indexed in Russian Science Citation Index.
After the Conference, the Academic Committee will recommend selected papers to be published in
Applied Linguistics Research Journal
, which is included in Emerging Sources Citation Index (ESCI) indexed in Web of Science (WoS). The authors will be informed via email. For publication requirements and conditions, please go to
https://eurasianals.org/
Please feel free to contact us at
support@bmstu.cloud
Steering Committee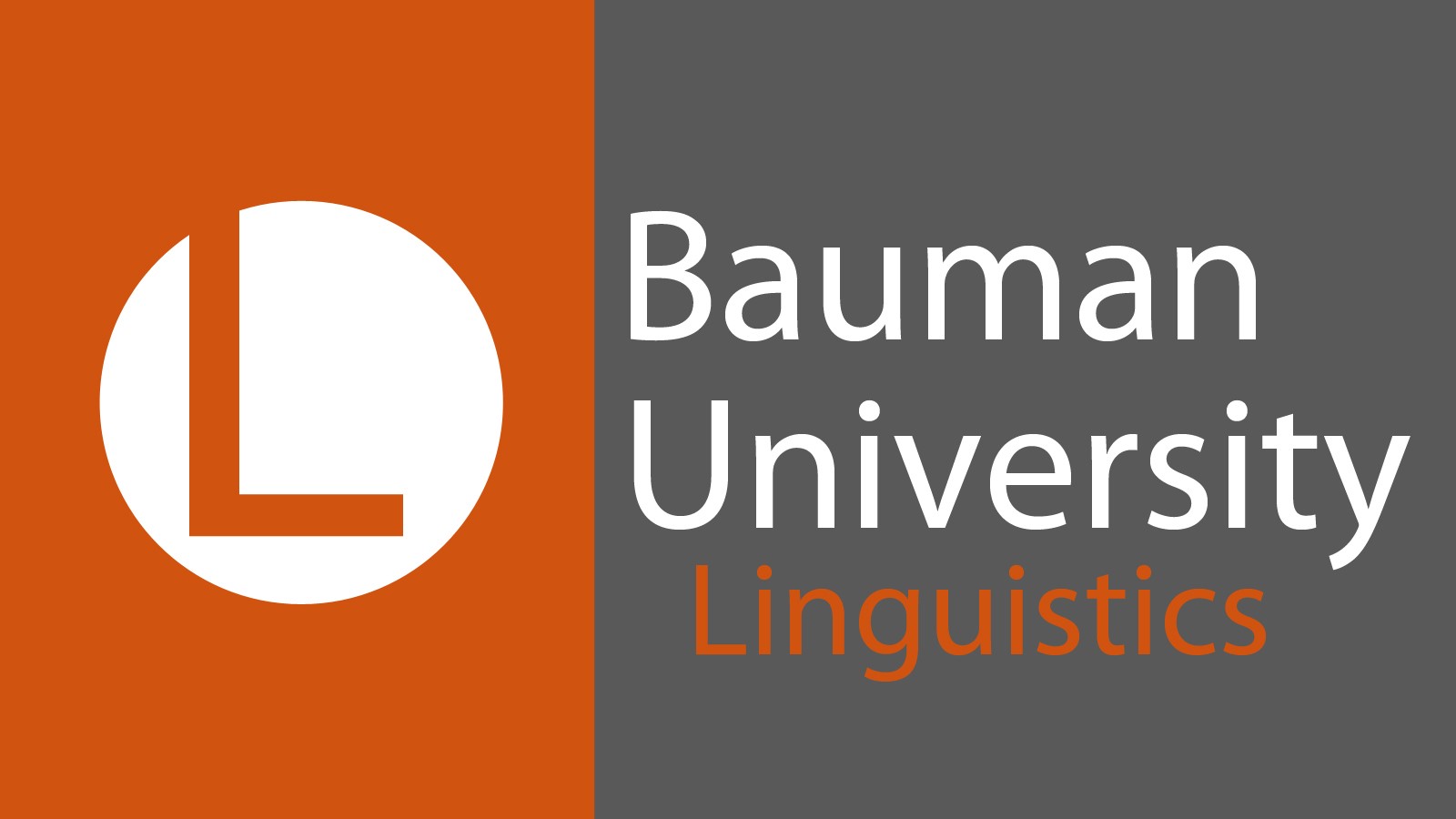 Department of Linguistics,Bauman Moscow State Technical University
Related Societies
Site Statistics
Registered users: 52 users
Online users: 0 users
Guest users: 13 users
All visits: 252455 visits
Visits in 24 Hours: 511 visits